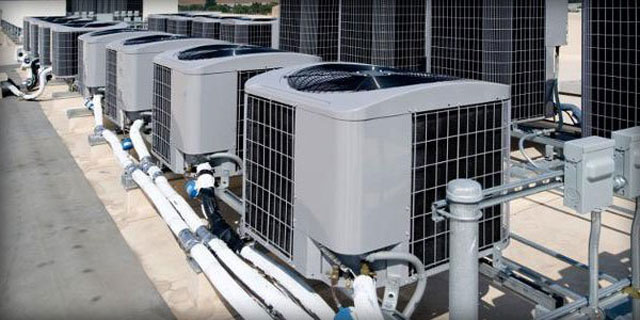 As experts, who deal with commercial AC repair in Phoenix AZ, we are always reminding our clients and generally anybody who owns an HVAC system to ensure that it has a maintenance schedule and that it is inspected by a technician regularly. You can entrust North Phoenix 24 Hour HVAC Service with your commercial Air Conditioning Repair and Service needs.
North Phoenix 24 Hour HVAC Service is made up of a team of highly experienced technicians when it comes to commercial air conditioning repair and service.
If the area you are living in is covered by service, then you can email our emergency email address. You can also give us a call at our emergency service center.
Our customized services will make sure that your Commercial Air Conditioning system becomes reliable, efficient, and durable. We also offer advice on the best way to maintain your Air Conditioning system.
Benefits of inspecting and servicing my Commercial Air conditioning regularly
Us at North Phoenix 24 Hour HVAC Service, gives you a 24 hour HVAC service, together with providing you with a comprehensive Preventive Maintenance Program that will ensure that, your commercial Air conditioning, Heating, and Ventilation system, performs at its best. The following are the benefits of such an arrangement.
Identify energy saving opportunities
There are many reasons that can make your commercial air conditioning leak, leading to wastage of energy. The inspection will help you identify such cases, thereby saving energy. North Phoenix 24 Hour HVAC Service will block the leaks, and where necessary change the parts where the leaks are. Saving energy will also save on costs.
Reduce future repair costs
Inspection and comprehensive maintenance will notice problems as they happen, and solve them prudently. Waiting for the problem to become full-blown might cost you a lot of money in the future in terms of repairing costs or even replacement costs.
Extend the life of you Commercial Air Conditioning
Taking good care and maintenance of your HVAC system will help extend the life of the HVAC equipment. This is achieved by making sure that problems are identified and corrected before they do a lot of harm to the entire HVAC system.
Ensure Employee comfort and hence boost productivity
The working conditions of employees are a great determine how much motivated they are and hence affect their productivity. A great Air conditioning system will ensure the comfort of your employees. This will raise their productivity.
Improve and Health Safety
In general, Heating, Ventilation, and Air Conditioning will help improve safety in the workplace and ensure employee health. It will reduce air pollution and regulate air temperatures. Regulating air temperatures will protect employees from diseases caused by either low or high temperatures.
AC repair in Phoenix
Are you looking for experts to inspect and perform maintenance activities on your Commercial Air Conditioning? Call us! North Phoenix 24 Hour HVAC Service offers all Air Conditioning Services and Repairs including;
The general mechanical Equipment
The fans, Pumps,and Motors in the HVAC System
Furnaces and Boilers
Coils and any other air handling units
Rooftop units
Floor units
And much more.
You only need to give us a call if you live within our service area. Whether you need your commercial Air Conditioner replaced, or it has developed problems and you need it to be serviced and fixed or it is just a routine maintenance checkup and inspection, consider giving the job to us. At North Phoenix 24 Hour HVAC Service, you will get the best deal in the market. Just Contact us or pay our offices a visit.